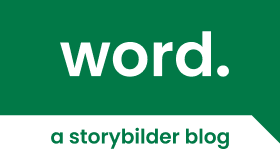 Looking to brush up your writing skills or learn a new trick or two? You've come to the right place! Check back weekly for helpful tips and articles that make your writing better.
The year 2022 was a banner year for retellings of classic stories, fairy tales, and myths, and it doesn't show any signs of stopping. Recent and upcoming examples include Silvia Moreno-Garcia's The Daughter of Doctor Moreau (a riff on The Island of Doctor Moreau), Nghi Vo's The Chosen and the Beautiful (a...
January 30, 2023
December 10, 2020

"Exposition" can be a scary word. In some writing circles, "experts" will warn you to exercise extreme caution when using it, or they'll make it out to be a difficult but necessary evil. But ultimately, exposition is just another writing tool, and it's used in all sorts of writing, even beyond fiction. Think of it this way: no matter what you're writing, you want your...

December 2, 2020

All good story beginnings should accomplish four things: Introduce the Character, Introduce the World, Introduce the Themes, and Introduce the Conflict.

Introduce the Character

This is the first time we meet your protagonist. You're going to want to offer the reader an introduction to their mood, their general way of speaking or thinking, and any facts about this person...
Pages