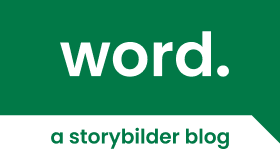 Looking to brush up your writing skills or learn a new trick or two? You've come to the right place! Check back weekly for helpful tips and articles that make your writing better.
The year 2022 was a banner year for retellings of classic stories, fairy tales, and myths, and it doesn't show any signs of stopping. Recent and upcoming examples include Silvia Moreno-Garcia's The Daughter of Doctor Moreau (a riff on The Island of Doctor Moreau), Nghi Vo's The Chosen and the Beautiful (a...
January 30, 2023
June 10, 2021

Once all the hard work of completing the very first draft of your novel is complete (yay!), and you've had the time to give it a look-over and fix all the spelling errors, typos, and other general first-draft inconsistencies and issues, the next thing you'll likely want to do before you send the book off to editors/agents/publishers is to have a fresh pair of eyes look over the book and give...

May 21, 2021

One of the marvelous things about being a writer is the ability to tell any story, set anywhere. However, when your create characters and writing settings that don't approximate your lived experience, there is potential danger that you may appropriate or misrepresent someone else's culture and life.

Whether maliciously or accidentally, we can sometimes perpetuate harmful biases...

May 9, 2021

My last post on this topic covered worldbuilding with a purpose, so now I'd like to explore the opposite approach. The truth is that not all stories need extensive worldbuilding, especially when they take place in familiar settings and not on imaginary worlds or some high-flying epic environment. But sometimes you want to do it anyway. Maybe you do it because it's fun, or you're...

April 17, 2021

Genre is a literary term used to describe categories of fiction. You'll recognize the popular ones, which turn up as special sections at your favorite bookstore: science fiction, fantasy, romance, mystery, and horror. It's is a handy way to group similar types of stories, but genre is often misunderstood. For example, many authors and readers assume that genres are fixed and...

April 3, 2021

Unpublished writers often wonder how putting some of their work up for free online will affect their writing career. Will it hurt or help? Well, in my case it eventually led to my first book deal. Here's how everything went down.

In 2017 I started serially posting a novel to Wattpad (the world's leading online story-sharing site) and as of January 2020 that same book became...

March 21, 2021

Fiction writers often strive to draw readers deep into the pages of their works. We know the best stories are the ones that make time seem to stop. So what makes a fictional world seem so real readers forget where they are? It's in the details.

Whether your writing style is rich with description or close and efficient, well-placed details are what bring a world to life. A common...

March 13, 2021

Short stories are a great way for up-and-coming writers to get some publishing credits and start to build buzz around their names. But don't be fooled into thinking that since short stories are well, shorter, they're easier to write or get published.

As a slush reader for the Magazine of Fantasy and Science fiction, I can tell you editors get hundreds, even thousands of...

March 7, 2021

I'll preface this post by saying that if you write straight-up action or pure fluff because that's what you enjoy writing, you can probably skip this week's lesson.

Still here? Great, then let's look at theme from a fresh perspective. We'll start at the beginning.

Themes. They're core building blocks of nearly every story, but they're also the...
Pages